Deep Thoughts...: New Blog Series from Breakaway Tours & Event Planning
I recently took over management of the blog for Breakaway Tours and Event Planning. In business for nearly 23 years, Breakaway has been "uncorking the wine regions of the [California] Central Coast since 1995, " providing fun and educational, shared and private wine tours for leisure and corporate groups alike. This week we launched a new blog series called Deep Thoughts... In it, readers get and insider's perspective on the lives and experiences of the people providing unbeatable service at the best places to eat, drink, sleep, and entertain throughout San Luis Obispo and Santa Barbara Counties.
Up first, is Coby Parker Garcia, winemaker and owner at El Lugar Wines. Coby was born and raised in San Luis Obispo and loves Pinot Noir so much he started his own label to showcase his favorite grape. Get the scoop in the Interviews section.
What To Do When Inspiration Calls
Inspiration is a beautiful but fickle lover. She comes and goes as she pleases, sometimes lingering for days or weeks, so long you start to believe she'll never leave you. Other times, she enters and exits the room so quickly you can't be sure she ever actually joined the party. Inspiration is the magic that brings on the stuff of legends. So how do we ensure we don't miss our big ideas? Here are three ways.
1) Say thank you.
When you feel inspiration strike, take a moment to stop and feel it's electricity course through your body. Feel the physiological effects of the gift you've received. a Inspiration is the supercharging of your talent. It's like the shot of adrenaline a desperate mother needs to lift the car off her toddler; it's the launching of a rocket, a miracle to be acknowledged, and a reason to give thanks. Express a little gratitude.
2)Take action!
When you feel a wave of inspiration wash over you, grab a bucket, grab a bowl, cup your palms together, whatever you have to do, collect as much as you can as quickly as possible and get to work. Inspiration moves fast. You can't just sit around thinking about a great idea! When you let a great idea just walk on by, it moves on looking for the person who wants it. If you can't get to work right away, at the very least grab a pen and write it down. Claim your prize and put your name on it.
3) Show up and go with the flow.
Like I said, inspiration is fickle. She isn't consistent in her love and you can't rely on her just to show up when you want her there. But inspiration certainly expects you to prove how bad you want her. Spend time every day pursuing your dream, putting in the work even when you aren't coursing with brilliant ideas and a racing heart. Your dedication is invaluable. Because when you show up, even on the days when you don't feel the light of inspiration shining on you, you create a space where she can meet you. Where you can make amazing things together.
What does it feel like when you get a spark of inspiration? What do you do to capture it? How do you turn inspiration into production?
November 4, 2017
Central Coast Live Read Performs
Ferris Bueller's Day Off:
Friday, November 17th @ 7:00 PM
Central Coast Live Read is bringing its third one-night live-reading of beloved films to Lincoln Market and Deli in San Luis Obispo on Friday, November 17th and guess who's been asked to participate! That's right, yours truly. I'll be reading the part of Ferris Bueller's sister Jeanie!
The event is free, but donations are welcome and will go to the Ian M. Hassett Foundation which provides art scholarships and grants to local high school students. Join us for a bite to eat and a night of entertainment as we read through one my favorite movies. The show starts at 7:00 PM and I hope to see you there.
Feature: Breakaway Tours & Event Planning
Founder and President Jill Tweedie started Breakaway Tours & Event Planning 22 years ago and has truly pioneered wine tourism on the California Central Coast. This week I had the the pleasure of writing about her and Breakaway for Wine Country this Week's next monthly issue, out in November!
October 21, 2017
Get your copy now before the window to order closes on Friday, October 13th and catch my story on Steven D. Soria of Make Smith Leather Co.
Coming Soon: Interview with Steven D. Soria of Make Smith Leather Co.
The next issue of Coyote + Oak is due out this fall and inside you'll find my story about third generation leather-smith Steven D. SOria. This talented Santa Barbara based creative hand crafts high quality leather goods like belts, totes, and wallets at Make Smith Leather Co.. (He even hooked me up with an amazing pair of earrings!) It was a pleasure getting to know him and his sweet little pup at his workshop and storefront. He recently moved his work space across the street from the Santa Barbara Historical Museum, where his great uncle's hand tooled rodeo trophy saddle has been on display. Stay tuned for news on when you can pre-order your copy of the issue and check Steven out on Instagram in the meantime.

Photo credit: @GraceKathyn @Coyoteandoak
Coyote + Oak, Volume VI Out Now!
On Monday, July 3rd my copy of Coyote + Oak's sixth volume arrived in my mailbox, and I was so excited to see the finished product of the magazine's largest issue yet. It is filled to the brim with the stories of some of California's most talented and inspired creative entrepreneurs. I won't lie though, I was especially excited to see my stories on Stephanie Hendry of Ruby Rose Vintage and Chef Ricky Odbert of Six Test Kitchen come together with gorgeous photography and beautiful hand-lettered calligraphy. Read Everything's Coming Up Roses and Dinner @ Six now!
Image by: @coyoteandoak
New Issue of Coyote + Oak Available for Pre-Order!
The latest issue of Coyote + Oak is available for pre-order now through June 10th. You can order your copy here. Coyote + Oak is a magazine created by and featuring California creatives and entrepreneurs.
In this issue, I had the pleasure of writing the stories of two amazing creatives in my home town. Chef Ricky Odbert started Six Test Kitchen in the Arroyo Grande Valley in 2016, where he's cooking world class food in a truly unique work space. I also interviewed Stephanie Hendry, owner of Ruby Rose Vintage in San Luis Obispo. This fellow Aquarian is sharing a story of her own through the vintage treasures she discovers and sells in her downtown shop.
Check out the images below by @coyoteandoak, @thelittlealli, @jeffreysanjuanphotography, @alvaradocreativeco, and @milkandthistle_ and follow them on Instagram.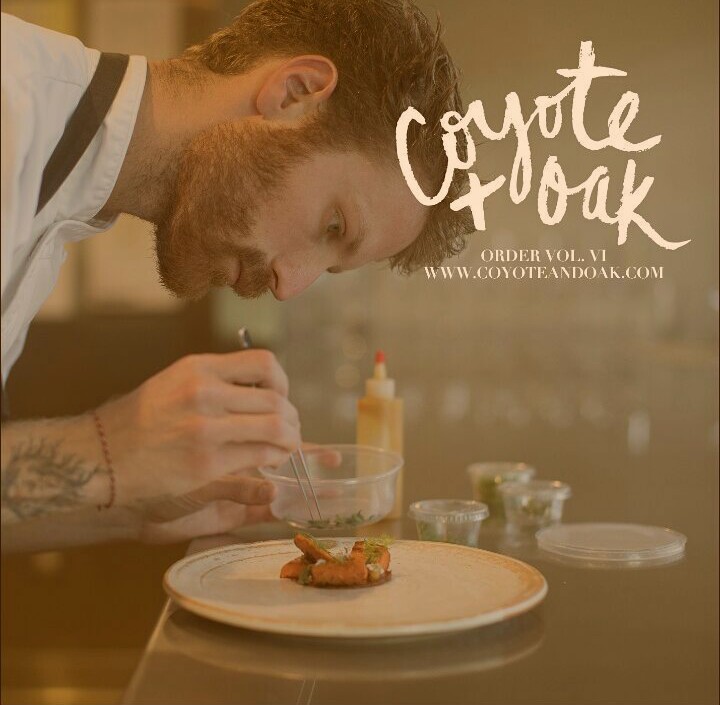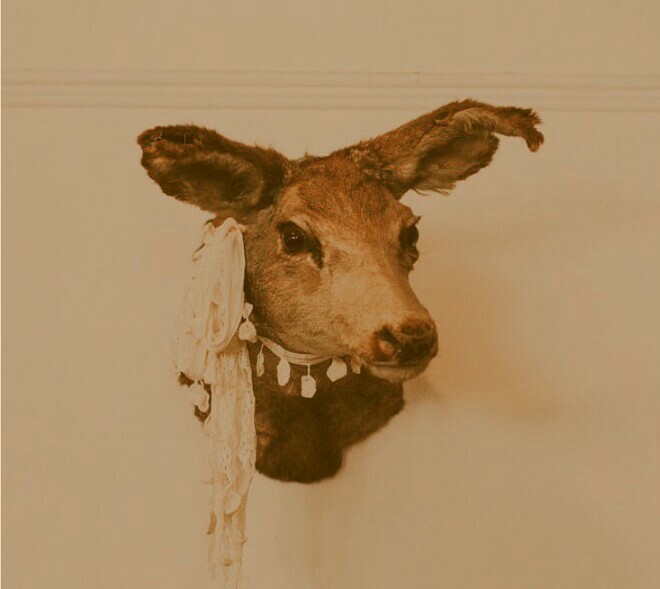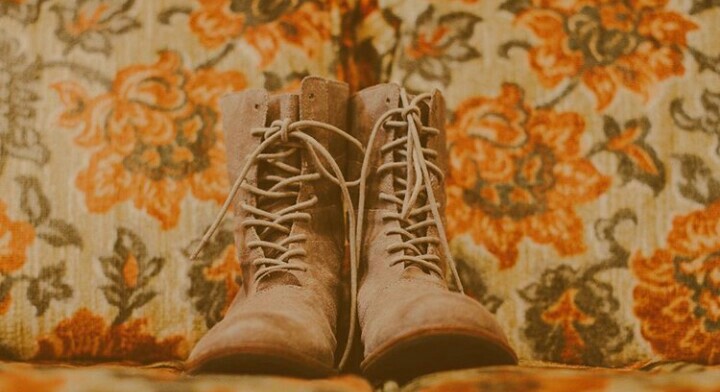 Interview with Ricky Odbert, Owner & Chef at Six Test Kitchen
Robin Wolff and Dominique Gonzales, the powerhouse women entrepreneurs behind SLO Bitter Co. and Root Elixirs respectively got a sweet video feature on the C + O Website recently. Photographer Cameron Ingalls gives a sneak peek behind the scenes at the photo shoot for my story. The issue is out soon!
April 10, 2017
Featured on the Are We Okay? Podcast
On this episode of Chris Lambert's Are We Okay? Podcast, I had the pleasure of talking to Chris about everything from childhood memories and finding creative motivation when the well is dry, to whether there's a God and what happens when we die. Listen in below or download on iTunes.